Production technologies
Okoume woody plant, our natural source.
African woody plant OKOUME is the most frequently used material for the production, which dazzles by its rhythmically alternating golden brown sequences after its processing. OKOUME technical characteristics designate it for the production of our products.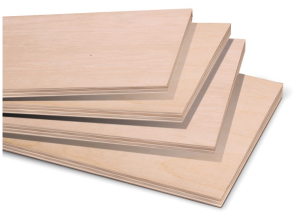 It perfectly resists moisture and rot, and despite long-time moisture stress it does not change its shape. The special water impervious glue, guaranteeing 100% adhesion of all layers, is used on each glued veneer layer. Vendor guarantees 15 years guarantee of the quality of veneers bonding. In conjunction with the professional surface treatment the capability of wood plant is enhanced; therefore the durability of the products is calculated on decades.
SilverProtect surface treatment 
Ancient Romans guessed that silver protects the health. They noticed that the officers who drank exclusively from silver cups were significantly less sick than ordinary legionnaires using earthen cups. This was due to antibacterial effect of silver when silver ions prevent bacteria and fungus in respiration and metabolism, and thus cause their dieback. SilverProtec is the final surface treatment of products, which cares on the human health.
This nanotechnology includes silver particles, which act like an antibiotic – it prevents infection and perfectly protects human health against bacteria, fungi and other pathogens. It is not necessary to treat otherwise the products already treated with SilverProtec nanotechnology during their life-cycle, protective SilverProtec layer remains on the products throughout their lifetime.

The protection of SilverProtect products with antibacterial nanotechnology acts by three ways:
The point of application of bacteria is reduced.
Inference:  Bacteria can be developed worse, therefore they create fewer colonies.
– Bacteria metabolism will be avoided by the change of potassium ions "Kalium-lon". Inference:  Bacteria living conditions are damaged, their survival is endangered.
– Due to irreversible reactions of microbe enzymes necessary for oxygen intake, microbes will be destroyed with nanoparticles of silver. Inference:  Destruction of microbe proteins and their DNA.
The protection of SilverProtect products meets the requirements of the following tests.
– Test certificate AgPURE, anti-bacteria effecting test – DIN 4102-B1, fire resistance,
– DIN EN71 Part 3, migration of monitored particles, safety of toys,
– DIN 53160  test of toys on the resistance again slavers and sweat.
News:
15.03.2013 | Individuality and uniqueness of our products was also noted by TRENDY BÝVANIE magazine. Originally...